Registered charity Number 1186781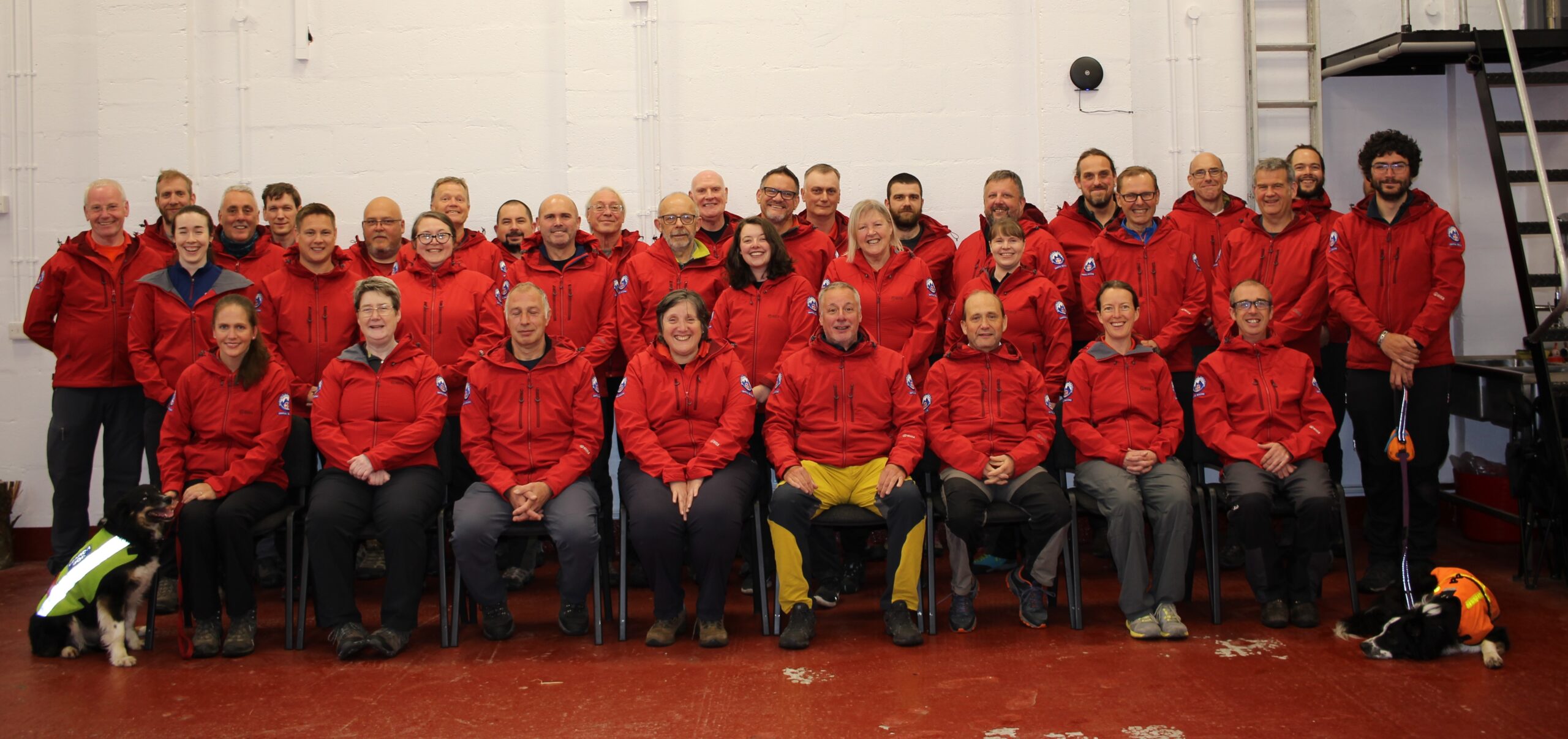 ** Recruitment for 2022 is now closed.

As a voluntary organisation  we cannot guarantee that we will be able to respond to or keep on record applications received after 11/09/2021 **
If you have an interest in the outdoors, fancy a challenge and don't mind getting wet on occasions, we would love to hear from you!
Please send an email to joinus@cbmrt.org.uk for an application form.
Enjoy the following benefits when you become part of our team:
Feel the reward when you help others and save the lives of those who may be lost or injured in the outdoors.
Share the camaraderie that comes from being a member of a mountain rescue team
Broaden your skills and knowledge with our extensive training in mountain rescue techniques
There are two roles:
Operational Hill Team Member: Following a four stage induction & training process, we will ensure you have the necessary knowledge, training and skills to become a successful operational team member.
Operational Support:  Provide administrative support to the team and provide crucial support to the control team during callouts.
There are four stages to becoming a team member
Stage 1 – Prospective candidate
Having received your completed application form and references we will contact you to invite you to go through an induction process, which will comprise of:
-Induction Evening: An information evening which will outline Central Beacon's expectations & experience required in becoming a member of the team.
-The Assessment: This will be approximately 3 – 4 hours long and its objective is to give a flavour of what it is like to operate on an incident by undertaking a mountain rescue exercise. It will also give you the opportunity to talk with team members and the impact it may have on your personal life.
-Interview:  Applicants will complete an interview and from this we will decide whether to invite you to join as a trainee member of the team.
Throughout the Foundation and Probationary stages trainees will be monitored and assessed with regard of their attendance, attainment and suitability for Mountain Rescue. Progress will be reviewed at the discretion of the Operational leadership.
Stage 2 – Foundation Member
The applicant becomes a Foundation member after being invited to join the team with their training usually starting in January.  This training is undertaken over 10 months and covers the elements required for inclusion on the Operational Call-out list.  A Foundation member is expected to:
-Attend a high level of training sessions
-Attend the Annual General Meeting (but cannot vote)
-Attend Fundraising events
-Demonstrate to the leadership of the team the appropriate level of commitment, motivation, fitness and ability
At the end of the 10 months of training the team member will undertake an assessment that covers a number of the key areas e.g. navigation, technical rescue and steep ground.
Stage 3 – Probationary Member
A Foundation member becomes a Probationary member on successfully completing their foundation assessments.  This stage covers elements required to continue their journey on to becoming an experienced Operational Hill Team member. A Probationary member is expected to:
-Continue to demonstrate the appropriate levels of commitment, motivation, fitness and ability
-Pass their Probationary assessment after a year of training
-Attend fundraising events
-Attend the Annual General Meeting (but cannot vote)
A Probationary team member is added to the Call Out list and is placed on 'Call'. The Foundation and Probationary period are not solely intended as a training period, it also has the following objectives:
-Familiarisation of the trainee with the team members and mode of operation
-Trainee demonstrates suitability as a team member
-Familiarisation of team members with the trainee, their strengths and weaknesses
-Training in specific rescue equipment and techniques
-Practice and demonstration of team working in a mountain/rescue environment
Stage 4 – Full Hill Member
This is the on-going opportunity for further personal development.
All team members must continue to satisfy the current Central Beacons MRT commitment requirements for attendance at call outs, exercises, team training, fundraising and other events for their level of membership.
Take a look at some of the kit you will need