Registered Charity Number 507694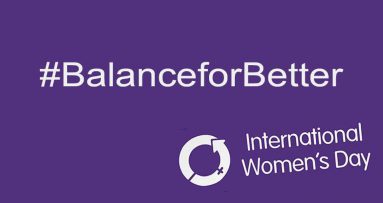 We support International Women's Day 2019 #BalanceforBetter a call-to-action for driving gender balance across the world. Central Beacons is 1 of 5 teams in Mountain rescue England and Wales to have a female Team Leader.
Central Beacons recognise our Team is stronger when it has balance – both internally and in the service we provide. We know that women's roles can be limited by a public perception and in Central Beacons we celebrate the real positive difference they make in our team. Whether female or male everyone in Central Beacons is united by the common aim of providing a search and rescue service to our community and our female team members bring their special qualities and skills to our SAR community. With this we are pleased to welcome our female members who have joined us in 2019.
Please check back for regular news updates, In the mean time you can keep up to date with outdoors related news at www.grough.co.uk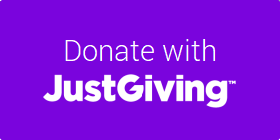 We are pleased to announce our charity partnership with Sky Dive Swansea   Experience the thrill of a life time by jumping from up to 12,000 feet! A skydive is often one of the top items on many people's 'Bucket Lists', by supporting CBMRT and raising the required...
read more
A year ago today, a major fire devastated our base, destroying all our vehicles, equipment and causing major damage to the building itself. But it didn't destroy us as a team. Within days we were responding to a call for help and, since the fire, we've undertaken 138...
read more
CBMRT supporters can now raise money for us by taking part in this hilarious obstacle course. The Gauntlet Games is a hilarious obstacle course race coming back to Cardiff, Brighton / Crawley and Manchester in 2018. Run 5k or 10k, taking on giant inflatables, slides,...
read more
As much of the UK was affected by The Beast from the East & storm Emma, Mountain Rescue Teams across the country were on call to assist our local communities. From Thursday 1st March to Saturday 3rd, CBMRT provided around the clock shifts of up to 12 team members...
read more
An Evening with Alan Ward   International Mountain Leader Wednesday 2nd May 2018 19:15 - 21:00 In Aid of Central Beacons Mountain Rescue Team Fire Recovery Fund Come and hear Alan Ward talk about his trekking experiences in Nepal and ladakh India and be inspired by...
read more
Our emergency vehicles and equipment have been destroyed or severely damaged after a fire broke out in our rescue centre.
read more
Over the last 24 months we have been increasing our operational resilience within our water rescue capabilities
read more
Central Beacons MRT has received £7,092 thanks to players of People's Postcode Lottery.
read more
Huw Jones – Deputy Team Leader Central Beacons MRT It is with real pleasure and pride that the Central Beacons MRT can join Huw's family and friends in congratulating him on the recent notice of the award of MBE in Her Majesties New Years Honours List 2017 Huw has...
read more
We are honoured to have been named as the nominated charity associated the Chartered Institute of Public Relations (CIPR Cymru/Wales) annual dinner at City Hall, Cardiff. Team Leader Penny Brockman represented CBMRT at the event which raised a fantastic £1200 for us....
read more
Congratulations to team members Ryan, Greg & Alex who passed a DEFRA Level 2 Water Rescue First Responder course this weekend which increases our water rescue capibilities, not just in the mountains but across the whole of South, Mid & West Wales and further...
read more
We'd like to say a BIG THANK YOU to the customers and staff at Sainsbury's Pontypridd for their continued kindness and generosity. On Saturday 1st October you helped us raise a fantastic £893.85. We met a lot of lovely members of our local communities and we are...
read more
http://www.itv.com/news/wales/update/2016-08-12/mountain-rescue-teams-experiencing-busiest-time-in-their-history/ You may have seen this article on ITV Wales News when Hannah Thomas joined us as we were carrying out a recent rescue, our 5th rescue in 5 days, which was...
read more
It has been a very busy time for Central Beacons Mountain Rescue Team along with other South Wales teams, we responded to 13 call outs in the space of 7 days. Our team of highly trained professionals dealt with a diverse range of incidents in and around the Brecon...
read more
Royal Visit HRH The Prince of Wales visits our base. Central Beacons MRT has a long standing and proud working relationship with The Prince's Trust Wales, helping young people experience the great outdoors to develop their team-working skills and unlock their...
read more