Registered charity Number 1186781

Catherine Runs A Marathon
I experienced mixed feelings of shock, disbelief and excitement when I discovered I had a ballot place in the London Marathon! How the heck was I going to run a marathon?! It's a very long way! However one thing I was very certain of. I was not going to waste such a fantastic opportunity of raising money for charity. And the charity had to be Central Beacons Mountain Rescue. This is why – 
In August 2017 we were enjoying the last day of our family holiday in South Wales. Earlier in the week we had walked up Pen Y Fan and thought another walk would be a great way to round off our holiday in Wales. We decided on the Brecon Beacons waterfall walk and set off looking forward to visiting all four waterfalls. I was particularly excited about showing our children the last waterfall because I knew how much they would love walking behind its cascade. Unfortunately, we never made it to this waterfall. 
At the third waterfall, my son lost his footing on the path directly above the waterfall and fell a considerable distance. We rushed to be with him and quickly realised he had sustained a bad injury to his leg, and feared possibly more serious injuries as well. Thankfully a group of walkers came to our aid. Some stayed to help me keep him as comfortable as possible, and most importantly conscious. There was no mobile signal so a couple scrambled up to call emergency services.
It was such a relief when we heard a helicopter and as if by magic the mountain rescue team arrived on foot. Our son was winched out by the Maritime and Coastguard helicopter with amazing skill. He was then flown to Morriston Hospital in under 10 minutes.  
After being assssed in the A&E department we were told our son had a badly broken leg and a small chip out of his collar bone. Bearing in mind the distance he fell he was considerably fortunate not to have suffered life long injuries. 
In all we received help from Mountain Rescue, Maritime and Coastguard Agency Helicopter, Wales Air Ambulance, Wales Ambulance Service, and Dyfed Powys Police. We will be forever indebted to these agencies.
Central Beacons Mountain Rescue is made up of volunteers, on-call 24 hours a day, every day of the year. The volunteers give up their time to help those who need them. Despite being an integral part of the emergency services they are not funded by the government. They rely 100% on donations and fundraising.
DONATE HERE
Please donate whatever you can. Thank you.
Please check back for regular news updates, In the mean time you can keep up to date with outdoors related news at 
www.grough.co.uk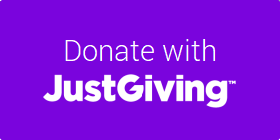 News Release Mountain Rescue England and Wales response to Coronavirus, COVID-19 Mountain Rescue England and Wales (MREW) is following the national health protection advice and applying it to its situation - just like everyone else. MREW's priority is resilience,...
read more
Help us secure our future Central Beacons Mountain Rescue Team needs your help. Since November 2017, when our rescue base was damaged in a fire, weve been very lucky to have been given a temporary home by South Wales Fire & Rescue Service at Merthyr Fire Station....
read more
Thank you Mary! A huge thank you to Mary Eggins who took part in the 2019 London Marathon to raise funds for us. We rely on fundraising to carry out our work so we are extremely grateful for the money Mary has raised. Mary has raised over £3000 and is doing one last...
read more
Central Beacons Mountain Rescue Team is pleased to announce the commissioning of a brand new response vehicle. A gift from the Freemasons of South Wales. On Friday 12 April Team Leader Penny Brockman, accompanied by other members of CBMRT, were honoured to be invited...
read more
We support International Women's Day 2019 #BalanceforBetter a call-to-action for driving gender balance across the world. Central Beacons is 1 of 5 teams in Mountain rescue England and Wales to have a female Team Leader. Central Beacons recognise our Team is stronger...
read more
Find your next trail run or ultra marathon in Wales. Visit:  https://offthetarmac.co.uk/events/ Book tickets via: https://www.racedirector.co.uk/events/ott-marathon-2019
read more
We are pleased to announce our charity partnership with Sky Dive Swansea   Experience the thrill of a life time by jumping from up to 12,000 feet! A skydive is often one of the top items on many people's 'Bucket Lists', by supporting CBMRT and raising the required...
read more
A year ago today, a major fire devastated our base, destroying all our vehicles, equipment and causing major damage to the building itself. But it didn't destroy us as a team. Within days we were responding to a call for help and, since the fire, we've undertaken 138...
read more
CBMRT supporters can now raise money for us by taking part in this hilarious obstacle course. The Gauntlet Games is a hilarious obstacle course race coming back to Cardiff, Brighton / Crawley and Manchester in 2018. Run 5k or 10k, taking on giant inflatables, slides,...
read more
As much of the UK was affected by The Beast from the East & storm Emma, Mountain Rescue Teams across the country were on call to assist our local communities. From Thursday 1st March to Saturday 3rd, CBMRT provided around the clock shifts of up to 12 team members...
read more
An Evening with Alan Ward International Mountain Leader Wednesday 2nd May 2018 19:15 - 21:00 In Aid of Central Beacons Mountain Rescue Team Fire Recovery Fund Come and hear Alan Ward talk about his trekking experiences in Nepal and ladakh India and be inspired...
read more
Our emergency vehicles and equipment have been destroyed or severely damaged after a fire broke out in our rescue centre.
read more
Over the last 24 months we have been increasing our operational resilience within our water rescue capabilities
read more
Central Beacons MRT has received £7,092 thanks to players of People's Postcode Lottery.
read more